Rating:
4.3

based on

67

votes
Rate it:
Live Pebble Screensaver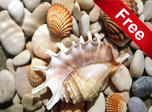 Imagine that you are sitting near a stream with clear water at a summer day. Soft rain drops dissolved in water, leaving behind a fascinating ripple. It was our day at the stream saver, that will give you an opportunity to admire the crystal water of the stream. Relax, take a break from the everyday routine work with our screensaver. It will take several seconds to install it! Live pebble screensaver is absolutely free!
Features
Animated sea pebble screensaver
Water effects
Compatible with any Windows operating system
Works on any screen resolution
Absolutely free screensaver!
System Requirements
1 GHz processor
32 Mb video memory
10 Mb of free hdd space
Windows 95/XP/VISTA/7/8/10
Live Pebble Screensaver
Screenshots

Click to enlarge screenshot
Live Pebble Screensaver Video (Click video to play)
File size: 3.52 Mb
Top Screensavers
More free Screensavers
Recommended Screensavers
Screensavers Categories. Browse and Download Free Screensavers