Home

>
Windows 10 Clock Screensavers
Windows 10 Clock Screensavers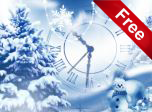 We have prepared new Snowfall Clock Screensaver for you in the days before Christmas. If you want to make your home a holiday atmosphere, then this screensaver is for you!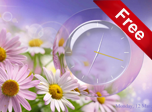 You will see animated scene with a gentle romantic background and analog clock in this screensaver.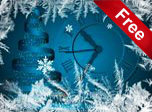 Analog mechanical dial is at the center of screensaver, you will always know the exact time. Winter screensaver will not leave anyone indifferent.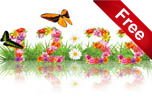 Very gentle, expressive and free screensaver with digital clock. The numbers are made of various colorful flowers.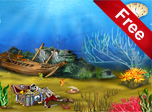 Pirates Treasures screensaver will transform your desktop into a wonderful underwater world. This world is very smooth and detailed.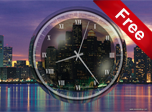 Visit the 'Big Apple' with our screensaver. It certainly gives originality to your computer.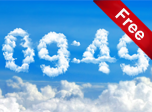 Take a break from your work at the computer with our screen saver, just relax and watch the clouds fly over your screen.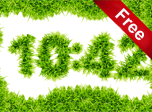 Grass clock is made from the summer like fresh herbs. If you are tired of repetitive work on the computer and want a colorful variety - this screensaver is for you!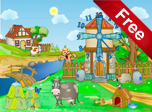 What can be better than a wonderful vacation in the summer countryside? Central detail and decoration of this screen saver is analog clock, originally located on the background of a windmill.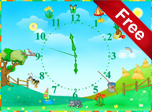 Make a wonderful trip through four seasons of the year. You will have no need to leave your house to observe summer, autumn, winter and spring!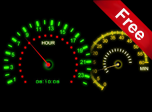 We are glad to present original Speed Color screensaver with watch stylized speedometer. Treat yourself and amaze your friends!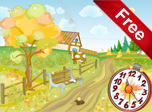 Natural animated characters are presented in our clock screensaver: whack, birds, owl, horses, cow and sheep grazing in the meadow.