Home

>
Windows 10 Nature Screensavers
Windows 10 Nature Screensavers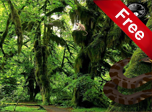 Do you want to feel the real tropical forest in the jungle? This screensaver is for you. Just install free screensaver in a few clicks and make an exciting trip to the tropical rainy forest from your computer.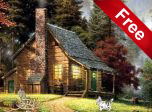 Install this magnificent animated screensaver with natural sounds of wildlife, great music and make a fascinating trip to the country of your childhood.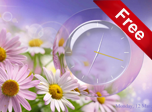 You will see animated scene with a gentle romantic background and analog clock in this screensaver.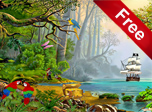 Tropical island, pirate schooner in lagune, freeboters, treasures, exotic birds, sharks, and of course animals and insects.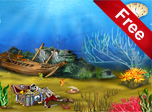 Pirates Treasures screensaver will transform your desktop into a wonderful underwater world. This world is very smooth and detailed.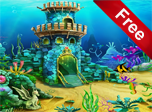 Colorful animated multiscenes free screensaver of the underwater world. It will surely attract the attention of all underwater kingdom lovers.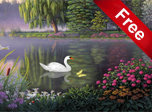 The most beautiful and gracile bird in the world is surely swan. Free mysterious lakes swan screensaver brings you to the lovely places with these splendid animals.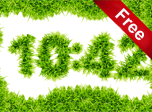 Grass clock is made from the summer like fresh herbs. If you are tired of repetitive work on the computer and want a colorful variety - this screensaver is for you!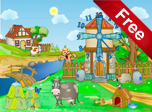 What can be better than a wonderful vacation in the summer countryside? Central detail and decoration of this screen saver is analog clock, originally located on the background of a windmill.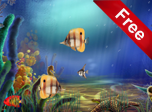 Water is one of the most important elements in people's life. People love watching the river flow, waterfalls, scuba diving to see marine life, hidden in the dark depths of the sea.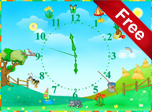 Make a wonderful trip through four seasons of the year. You will have no need to leave your house to observe summer, autumn, winter and spring!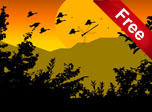 We present you absolutely free animated nature screensaver. A very picturesque and bright sunset will decorate your desktop.