Home

>
Windows 10 Animated Screensavers
Windows 10 Animated Screensavers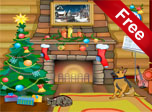 Christmas Plots screensaver will give you only positive emotions no doubt! Download and install colorful, beautifully animated screensaver that creates comfort and introduces a festive mood in the hearts of PC users.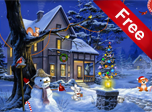 Free holiday screensaver takes you on a wonderful journey to the magic woodland. It will help you to experience the magic and charm of this wonderful holiday!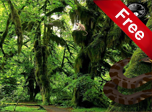 Do you want to feel the real tropical forest in the jungle? This screensaver is for you. Just install free screensaver in a few clicks and make an exciting trip to the tropical rainy forest from your computer.
What's about free Halloween 3D screensaver for your desktop PC? Are you ready for a real 3D Halloween holiday scene animation? If yes, please sit down and enjoy!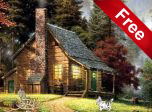 Install this magnificent animated screensaver with natural sounds of wildlife, great music and make a fascinating trip to the country of your childhood.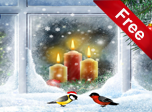 Feel the holiday atmosphere looking at winter scenes and Christmas will come to you at any time of the year, even in summer! Download our new Christmas candles screensaver...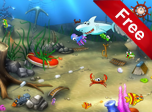 Bring to your attention colorful and funny screensaver of the underwater world. This screensaver will surely attract the attention of underwater kingdom lovers...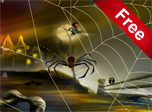 Install this screensaver on your computer and watch the mystical characters on the background of halloween night.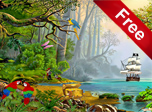 Tropical island, pirate schooner in lagune, freeboters, treasures, exotic birds, sharks, and of course animals and insects.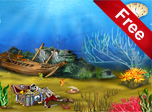 Pirates Treasures screensaver will transform your desktop into a wonderful underwater world. This world is very smooth and detailed.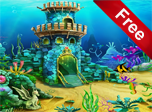 Colorful animated multiscenes free screensaver of the underwater world. It will surely attract the attention of all underwater kingdom lovers.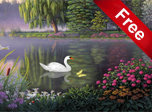 The most beautiful and gracile bird in the world is surely swan. Free mysterious lakes swan screensaver brings you to the lovely places with these splendid animals.