New Windows 10 Screensavers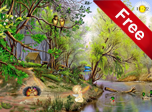 Earth is our common home, it is beautiful and amazing all year round! Install our new seasons screensaver and you will find that it is true.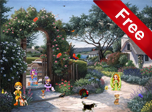 This nature screensaver will put the everlasting spring on your desktop. Let it warm you up all year round, enjoy the springtime!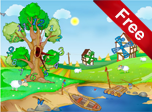 Take a look at the spring scenery, butterflies, flying birds, sheeps on green grass.
Top Windows 10 Screensavers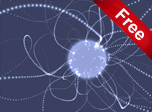 Zoom screensaver zooms you to the infinite existence. Changes colors, sizes and forms.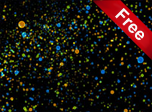 From you desktop you can observe some strange dancing galaxies. These galaxies consist of millions of colorful bubbles, moving in 3D world and forming new figures.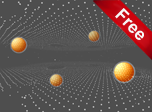 Parallel realities are penetrated by frantically dancing fireballs.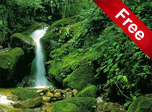 You will enjoy realistic nature, green trees, beautiful waterfalls and sounds...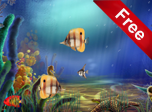 Water is one of the most important elements in people's life. People love watching the river flow, waterfalls, scuba diving to see marine life, hidden in the dark depths of the sea.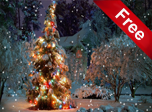 We offer you a new colorful screensaver for Christmas. Free holiday screensaver with a very high-quality graphics.