New Windows 10 Screensavers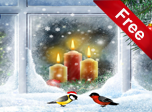 Feel the holiday atmosphere looking at winter scenes and Christmas will come to you at any time of the year, even in summer! Download our new Christmas candles screensaver...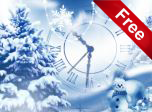 We have prepared new Snowfall Clock Screensaver for you in the days before Christmas. If you want to make your home a holiday atmosphere, then this screensaver is for you!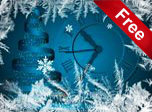 Analog mechanical dial is at the center of screensaver, you will always know the exact time. Winter screensaver will not leave anyone indifferent.
Top Windows 10 Screensavers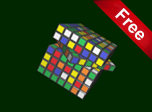 Enjoy free 3D screensaver of our own design! You will see a multicolored 3D Rubik's cube in size of 7x7x7. First of all, it is rapidly mixed in three dimensions. And then starts to gently gather in the original form!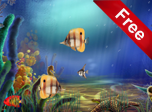 Water is one of the most important elements in people's life. People love watching the river flow, waterfalls, scuba diving to see marine life, hidden in the dark depths of the sea.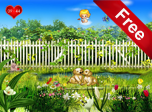 Install this amazing screensaver and enjoy detailed scenery, animated forest characters who give their hearts to each other.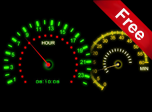 We are glad to present original Speed Color screensaver with watch stylized speedometer. Treat yourself and amaze your friends!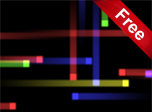 Funny Fly Screensaver is classic special effects screensaver build with modern OpenGL 3D support.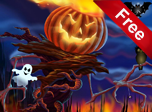 Free Halloween Again screensaver with its inhabitants, no doubt, will be very useful to decorate desktop of your computer in anticipation of the upcoming Halloween.