Home

>
Windows 10 Animals Screensavers
Windows 10 Animals Screensavers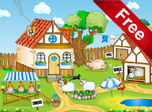 Farm Yard is multiscenes animated nature screensaver. For those who love nature, pets, summer grasses with flowers, butterflies and dragonflies.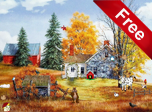 Autumn is a remarkable chance for us to display creativity, inner beauty and loving nature. Autumn Life screensaver is a good way to get inspired to do all this!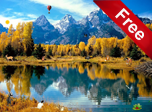 Autumn Fantasy is a jewel of a screensaver and a feast for your eyes. It lets you unwind to the magic of autumn coming up to life on the desktop as a string of beautiful forest views.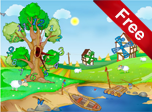 Take a look at the spring scenery, butterflies, flying birds, sheeps on green grass.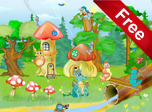 This colorful and funny screensaver will be loved both by adults and kids. Fairy-tale characters like witches, flying in a mortar and a broomstick, gno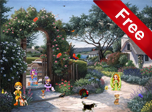 This nature screensaver will put the everlasting spring on your desktop. Let it warm you up all year round, enjoy the springtime!
Turn your screen into fresh and colorful summer grass. Enjoy fly of the butterflies, insects and birds, realistic motion of the other animals.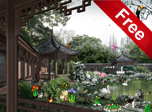 Enjoy realistic effects of "living" water, natural sounds of nature and the charm of a Japanese garden with a gorgeous pond...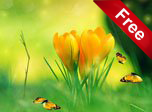 Feel the beauty of spring and summer with our free Spring Charm Screensaver! Introducing our new bright and stylish screensaver for your desktop PC.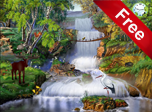 Set this gorgeous screensaver of the four stages, gradually changing each other, immerse yourself in the magical world of nature around!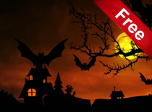 With our new Halloween Bats Screensaver we invite you to prepare for Halloween celebration and plunge into the unusual atmosphere of this autumn holiday!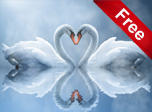 You agree to gladden someone for sure. Screensaver shakes its high quality and realism.