Home

>
Download Windows 10 Screensavers
Download Windows 10 Screensavers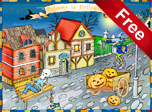 Welcome To Halloween screensaver is surely the best decoration of your desktop on the noon of halloween holiday!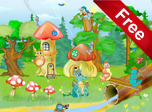 This colorful and funny screensaver will be loved both by adults and kids. Fairy-tale characters like witches, flying in a mortar and a broomstick, gno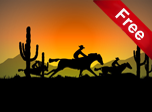 Take a ride with a group of cowboys on the wild west! Smooth and realistic animation of horses and background scenery will surely impress you.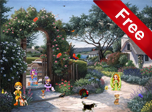 This nature screensaver will put the everlasting spring on your desktop. Let it warm you up all year round, enjoy the springtime!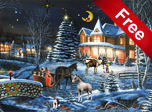 Listen to the beautiful music and feel the wind in your face as you walk your mind in the virtual winter forest. Multiscenes Winter screensaver with animated characters.

Turn your screen into fresh and colorful summer grass. Enjoy fly of the butterflies, insects and birds, realistic motion of the other animals.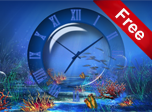 Here you will move like a submarine at high speed through the water. On your way you will meet various sea creatures, swims past schools of fish and corals.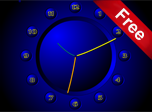 You will get all features of the clock screensaver: analog clock, new design, black and blue colors, animated arrows.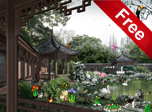 Enjoy realistic effects of "living" water, natural sounds of nature and the charm of a Japanese garden with a gorgeous pond...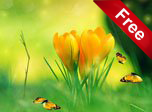 Feel the beauty of spring and summer with our free Spring Charm Screensaver! Introducing our new bright and stylish screensaver for your desktop PC.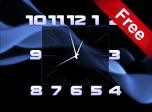 Do you remember square mechanical clock with arabic numerals? Now you can enjoy this clock on your desktop with our new clock screensaver.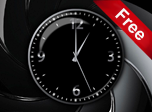 Dark Style Screensaver is an analog dial with a nice gloss on a dark background. You will always know exact time with our free clock screensaver.